Are you a soybean dealer in search of exceptional products for your customers? Find out what passion, service and expertise bring to your business when you partner with Prograin.
The possibilities are endless with Prograin.



Prograin is the largest private value-added soybean company in Canada. Our outstanding expertise and advanced technologies have made us a world leader in the development, conditioning and marketing of superior quality soybeans.
Find out what it's like to partner
with true soybean experts.
Discover the possibilities with Prograin.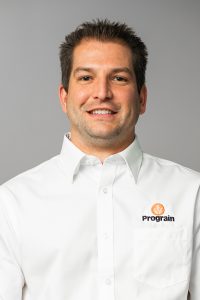 Alexandre Payeur
By continuing to navigate on this website, you accept the use of cookies, which we use to personalize content and ads, provide social media features and analyze our traffic. See our terms and conditions.