Conditioning
All our production steps are designed with quality in mind. Rigorous monitoring is carried out according to specific standards by both the producer and Prograin.
Regardless of the delivery method—bulk or bagged—our customers can be sure to receive what they ordered in the right formats and in compliance with the labelling requirements of the Canadian Food Inspection Agency (CFIA).
Our certifications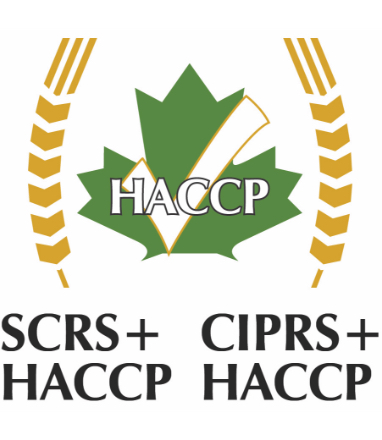 Our HACCP (international food safety standards) certification guarantees the food safety of our soybeans.
State-of-the-art facilities in keeping with our reputation
---
Among the most modern in Canada, our range of equipment includes ultra-efficient cleaners, colour sorters, and robots used to palletize small bags.
A competent team to provide a product of impeccable quality!
---
All Prograin employees are fully aware that the soybeans they handle are intended for human consumption. The quality and safety of our products are a top priority for all our staff.
State-of-the-art cleaning and screening
---
All stages are optimized using advanced technology:
Precleaning

Calibration

Roller sorting

Detection of ferrous and non-ferrous metals

Sorting with high-performance color sorter to ensure visual quality of soybeans

Final aspiration

Magnetizing
Automated packaging and storage
---
Our new automated bagging and palletizing system ensures the safety and purity of soybeans intended for human consumption.
Logistics and delivery
---
We are conveniently located (lien vers la page contact) near various port facilities; we can thus easily deliver to any international destination.
We offer delivery by road, sea, rail, or air at highly competitive rates.
Envois de sacs sur palettes solidement ceinturés d'un ruban de plastique résistant
Shipments of bags secured on pallets with strong plastic straps

Quality controls performed DURING and AFTER loading

Containers are thoroughly inspected and sealed to guarantee product integrity up to the final destination.

Full traceability of each container
Our supplies are offered in multiple formats to accommodate our customers' needs!
---
Bulk (container)

Large bags (totes): 1 and 2 tonnes; 3.0 or 3.3 million seeds

Bags: 25 kg and 30 kg (food); between 100,000 and 140,000 seeds depending on variety
By continuing to navigate on this website, you accept the use of cookies, which we use to personalize content and ads, provide social media features and analyze our traffic. See our terms and conditions.