It's mid-season and maybe you've noticed some yellowing leaves in your soybean fields. Do you know what's going on? It could be happening for a number of reasons, like a soybean cyst nematode infestation, but it's usually caused by different nutrient deficiencies.

First, remember that when soybean plants reach the beginning seed formation stage, they need a lot of key nutrients to continue developing. Anything that would limit root growth—like soil that's too dry or compacted, or insects—can cause a nutrient deficiency, because the roots can't get enough nutrients to support normal plant growth and development.

Here's a list of the most common nutrient deficiencies in Canada.

Nitrogen (N)

Because soybeans are high in protein, they need a lot of nitrogen in the early seed development stage. When there's a nitrogen deficiency, it has a negative impact on root nodulation and leads to stunted light-green plants.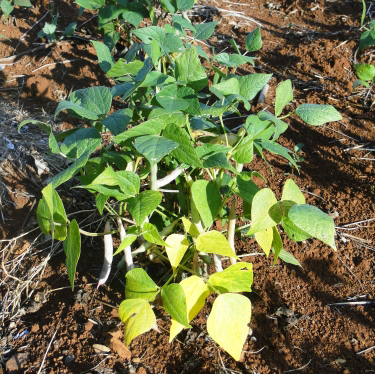 Phosphorous (P)

If you see dark bluish-green leaves, slow overall growth and interveinal chlorosis from the base of the leaf, this points to a phosphorous deficiency.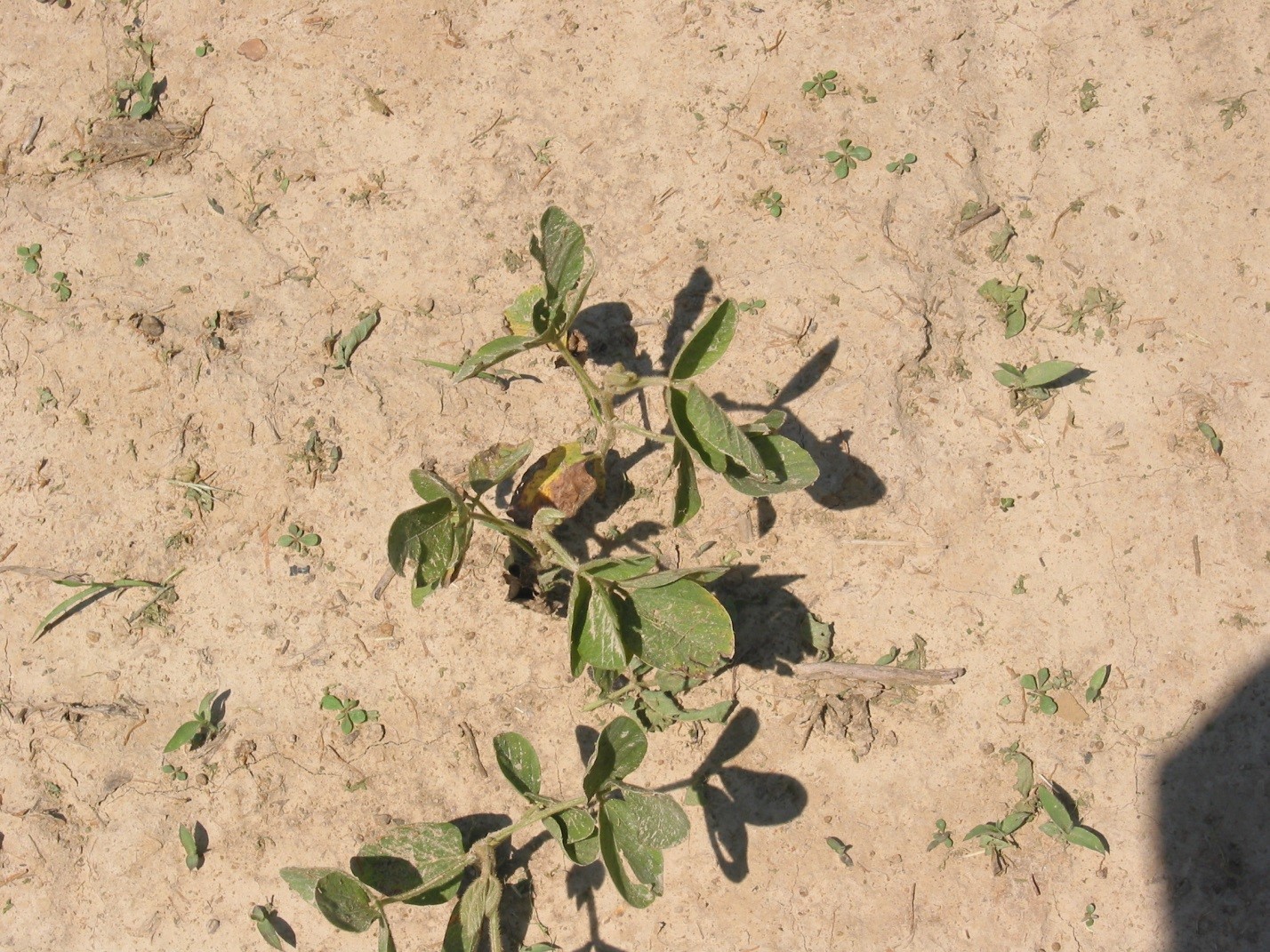 Potassium (K)

With a potassium deficiency, the lower leaves will turn yellow and red while the base of the plant stays green. Older leaves will look irregular and growth slows down.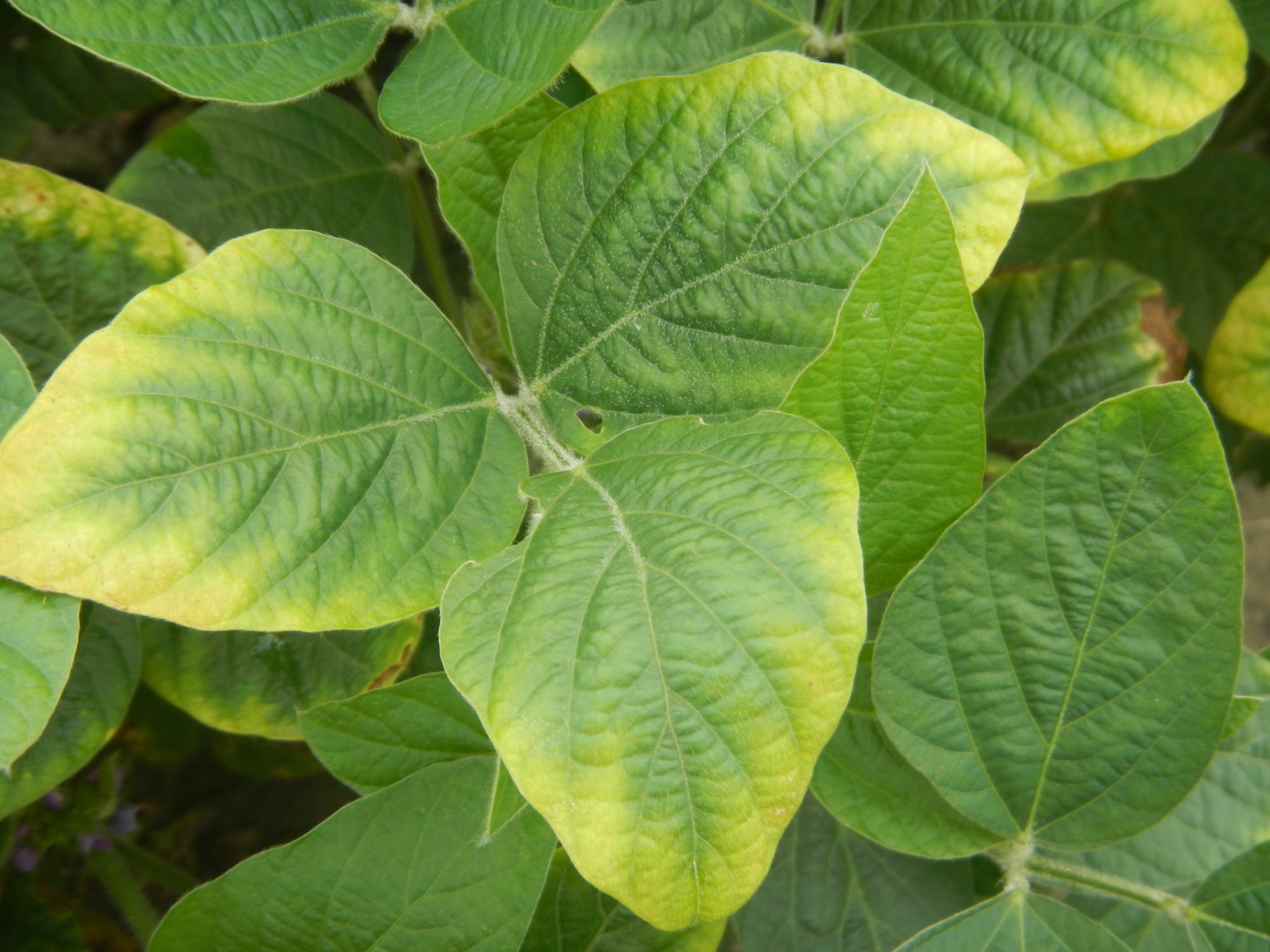 Magnesium (Mg)

If the edges of older leaves are curling up and you see interveinal chlorosis, then low magnesium is to blame!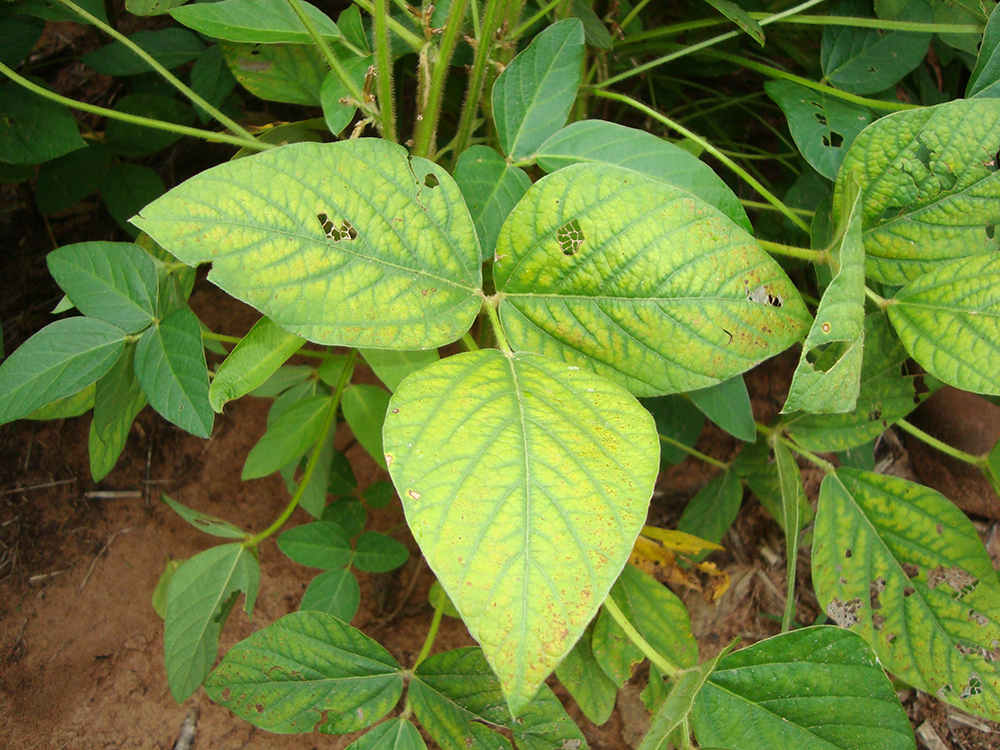 Sulphur (S)

With a sulphur deficiency, new leaves will be small and light yellowish-green. Stems will be thin, hard and long.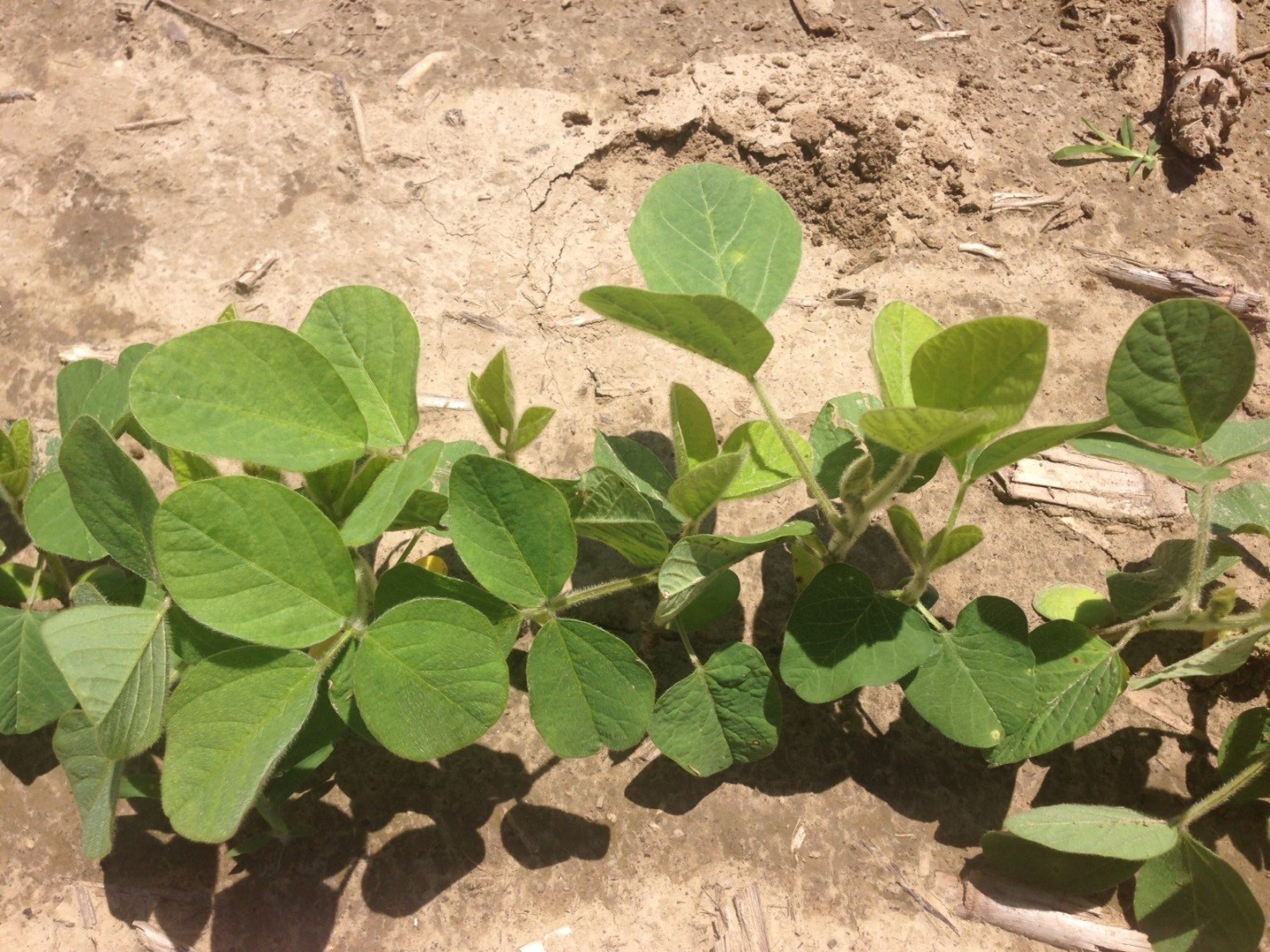 Iron (Fe)

The first symptom of an iron deficiency is interveinal chlorosis, followed by stunting. The veins can also become chlorotic.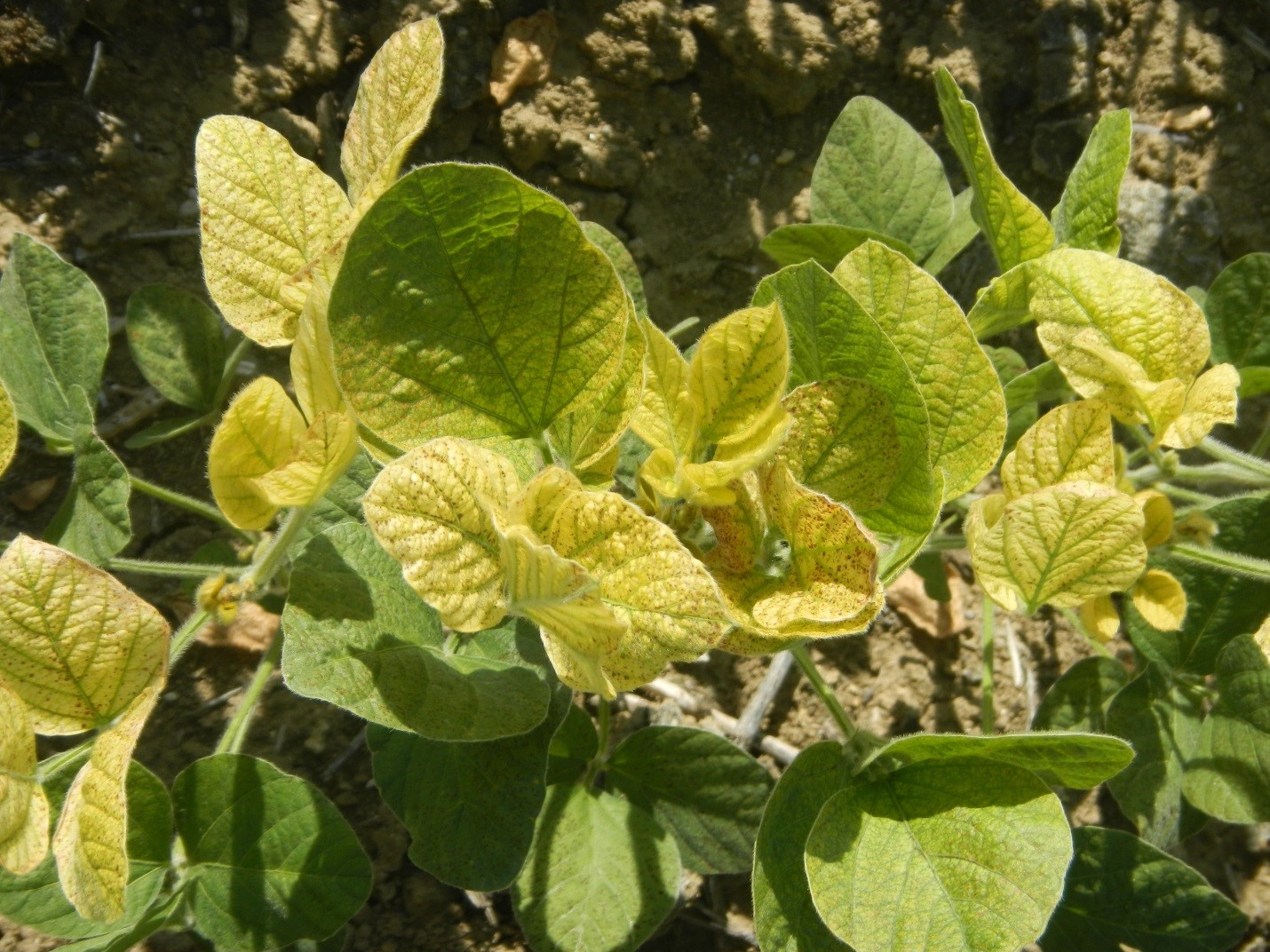 Manganese (Mn)

After the plant's leaves turn light green and develop interveinal chlorosis, you'll see delayed growth, necrotic brown spots and premature leaf drop. Note that the early signs of a manganese deficiency mimic an iron deficiency.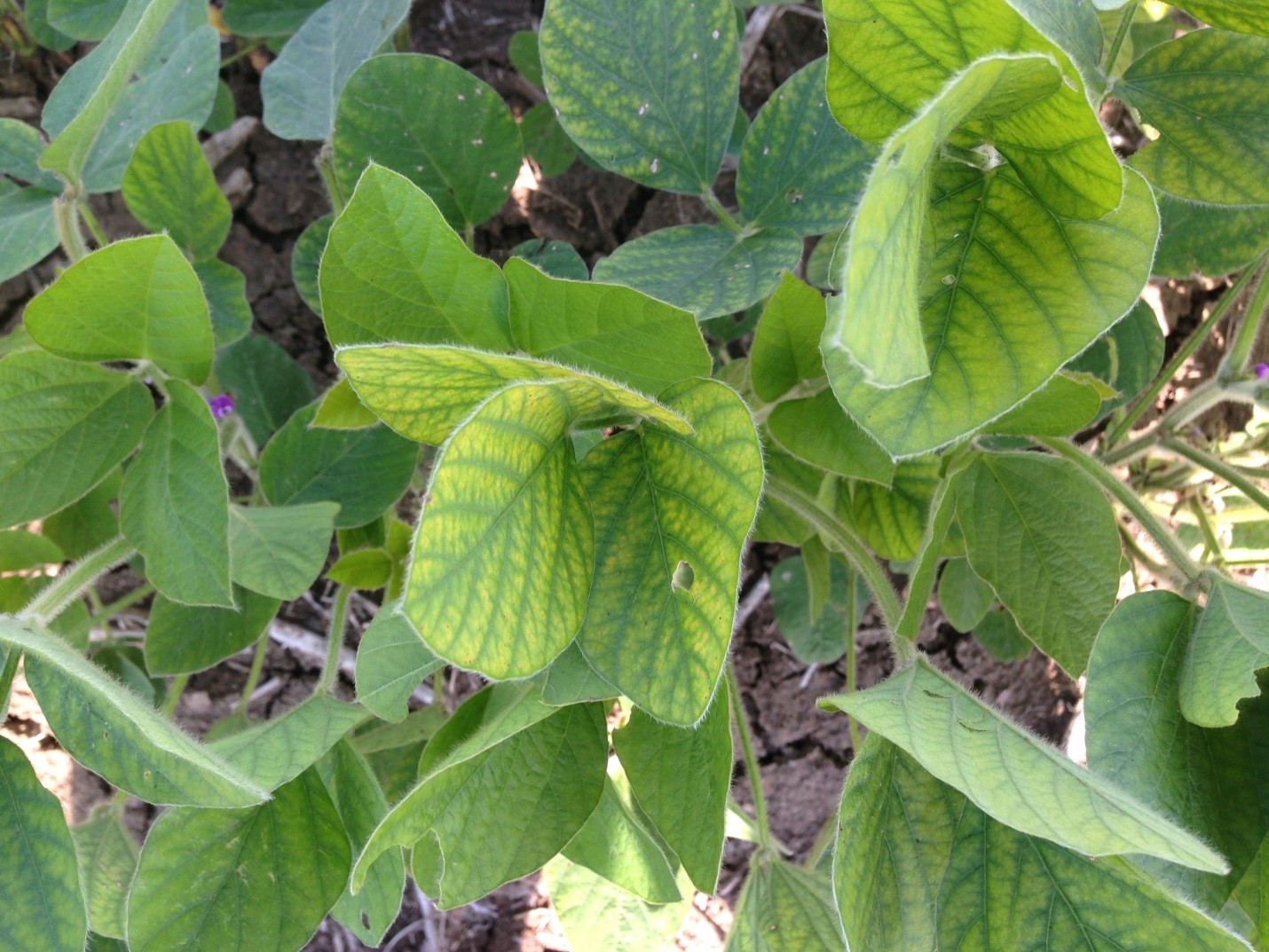 Sudden death syndrome (SDS)

We're including sudden death syndrome in our list of nutrient deficiencies because the symptoms can be very similar. After the R2 growth stage, leaf chlorosis and necrosis will develop. Leaves will become brown and fall off quickly, and the lower stem's cortex will develop brown and grey streaks. This infection develops during the vegetative growth stage but foliar symptoms generally appear at the blooming and beginning pod stages.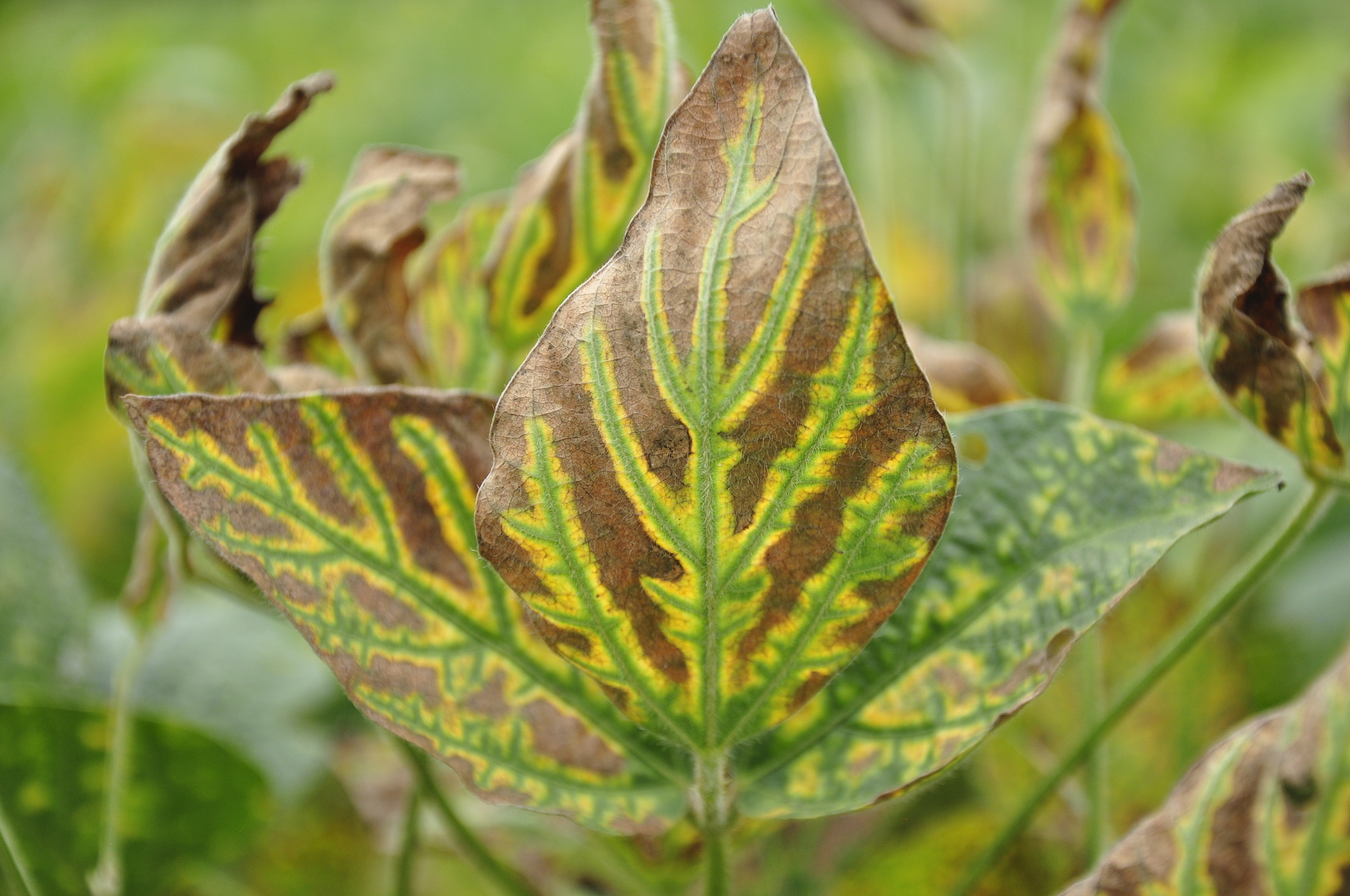 Treatment depends on the deficiency. An experienced Prograin agronomist can help you find the right solution. Contact them today!