Buyback program
Our buyback program is a must for your profitability. Prograin has been marketing your soybeans in various highly specialized markets for over 30 years.
Our program includes many benefits:
Advantageous premiums, well above industry standards
Guaranteed income
Flexibility to set prices whenever you want
Peace of mind when marketing your crop
Pride in producing quality soybeans for human consumption exported around the world

There are also exclusive benefits for QUALI-PRO soybean producers

Quali-Pro seeds have been developed to meet our customers' specific requirements. Therefore, this soybean lineup enjoys the highest premiums on the market. These premiums are associated with quality criteria as well as the tranformations for which the soybeans are intended.
* Up to a maximum of $20/MT.
Choosing to grow Prograin soybeans next season means you can enjoy numerous advantages with complete peace of mind.
Price closing based on the Chicago Board of Trade
Flexible delivery times during the harvest period
Quick unloading with several receiving pits
Quick and secure payment
Transport available on a predetermined schedule
Courteous and experienced service provided by our procurement specialists
"Peace of Mind" protection
The unique Prograin variety premium protection plan protects you even before you start planting!
An unexpected event may occur at harvest time and compromise your chances of getting the full variety premium on your crop.
There is no need to worry if such an event occurs. With Prograin's exclusive "Peace of Mind" protection, you can insure 100% of your crop and deliver it to us with complete peace of mind.
The "Peace of Mind" protection allows you to deliver your Hana , Marula, and Hakata crops:
With slightly stained grains (up to grade #2)
With a moisture content up to a maximum of 15.5%*
With a maximum percentage of split/broken grains of 15%
*The weight reduction and drying chart applies when delivered above 14.0%
Cost: $10/MT
Covers 100% of your crop

No minimum or maximum volume
If 95% or more of your delivered crops meets grade #1 standards, Prograin will reimburse 50% of the value of your protection premium.
The "Peace of Mind" protection does not cover:
Stained grains (grade #3 and above)

GMO contamination

Rancid, moldy, or rotten grains

Presence moist nightshades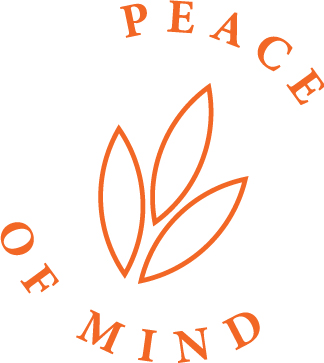 Storage
Delivering your soybeans this in the winter months?
Storage is a crucial step that deserves special attention in order to maximize your profitability.
Here is a list of key points to check before loading your truck:
Have a valid order number on hand. The number you get is valid for one week; after that time, contact us so that we can reactivate it.
Check our opening hours.
Check the humidity level of your silo.
Check in your silo to see if there is/are:

Snow accumulation
Water infiltration
Heated or moldy grains
If you observe any of these situations, please remove the affected grains before loading the truck.
These simple checks will help you avoid any unpleasant surprises when your load arrives at the plant!
By continuing to navigate on this website, you accept the use of cookies, which we use to personalize content and ads, provide social media features and analyze our traffic. See our terms and conditions.