KEEP AN EYE ON YOUR PROFITABILITY, ANYTIME, ANYPLACE!
At Prograin, we know your time is valuable. This is why we have developed a digital solution to make your life easier and leverage your effort to maximize profit.

With FIXX, market your harvest online easily, keep control over the selling price of your crop and optimize your time so that you can focus on what really matters.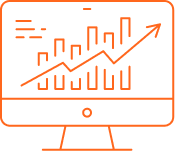 Set your own pricing objectives.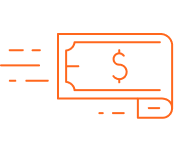 Easily manage the sale of your harvest.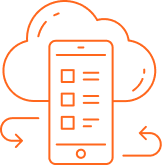 Anticipate, track and optimize your revenues in real time.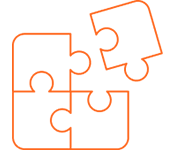 Maximize your profitability anytime, even when you are away from your computer.
CHECK OUT OUR PLATFORM NOW!
Reading about it is useful, but seeing is believing!
FAQ
Find here all the answers to your questions!
How does FIXX work?
The FIXX platform is connected in real time to the Chicago Stock Exchange (market price of soybeans). You can set targets (basis and CBOT) that will convert into sales if the market meets those targets. You can also connect to the platform and manually sell your soybean crop, in whole or in part, at a time of your choosing (during the Exchange's business hours).
Who is FIXX for?
The FIXX platform is exclusive to conventional IP or Quali-Pro soybean growers and GMO and non-GMO seed growers who do business with Prograin.
What are the access conditions?
You must already be a Prograin client or become one.
You must have a valid access to the CLIENT ZONE or request access if you have not done so already (all you need to do is provide us with your email address).
Contact us to activate FIXX. You'll then be able to access the platform directly from the CLIENT ZONE.
How much does FIXX cost?
The FIXX platform will be free to use for its launch year (harvest 2021). Thereafter, as not all producers grow the same volumes, we have fixed a cost-per-tonne with a ceiling. Contact us to find out the price based on your production volume.
Can I unsubscribe anytime?
Absolutely! Simply contact us to unsubscribe.
Can you help me if I need technical support with the platform?
Of course! We're there to help! You can email us at fixx@prograin.qc.ca or call us at 1‑800‑817‑3732 during regular business hours.
Why don't I see my closing price contracts on FIXX?
Only signed contrats are accessible on FIXX. Be sure to approve your contract in Prograin CLIENT ZONE. Then, you can plan the sale of your crop via the platform.
By continuing to navigate on this website, you accept the use of cookies, which we use to personalize content and ads, provide social media features and analyze our traffic. See our terms and conditions.